Who We Are | Quality | Certifications | Valued Suppliers
Who We Are
121 Passionate Printologists
TLF Graphics is a specialty graphics company committed to producing high quality print products, under demanding timelines, through an integrated collaborative team approach.
Whether your mission is to decorate, inform, or warn, TLF Graphics offers advanced printing solutions to solve your most complicated challenges. Utilizing flexography, screen and digital production methods, we print on virtually any substrate such as films, foils, paper, plastics and pressure sensitive materials to meet your application requirements. With over 75 different printing and finishing devices, chances are we just might be that one stop shop you've been looking for.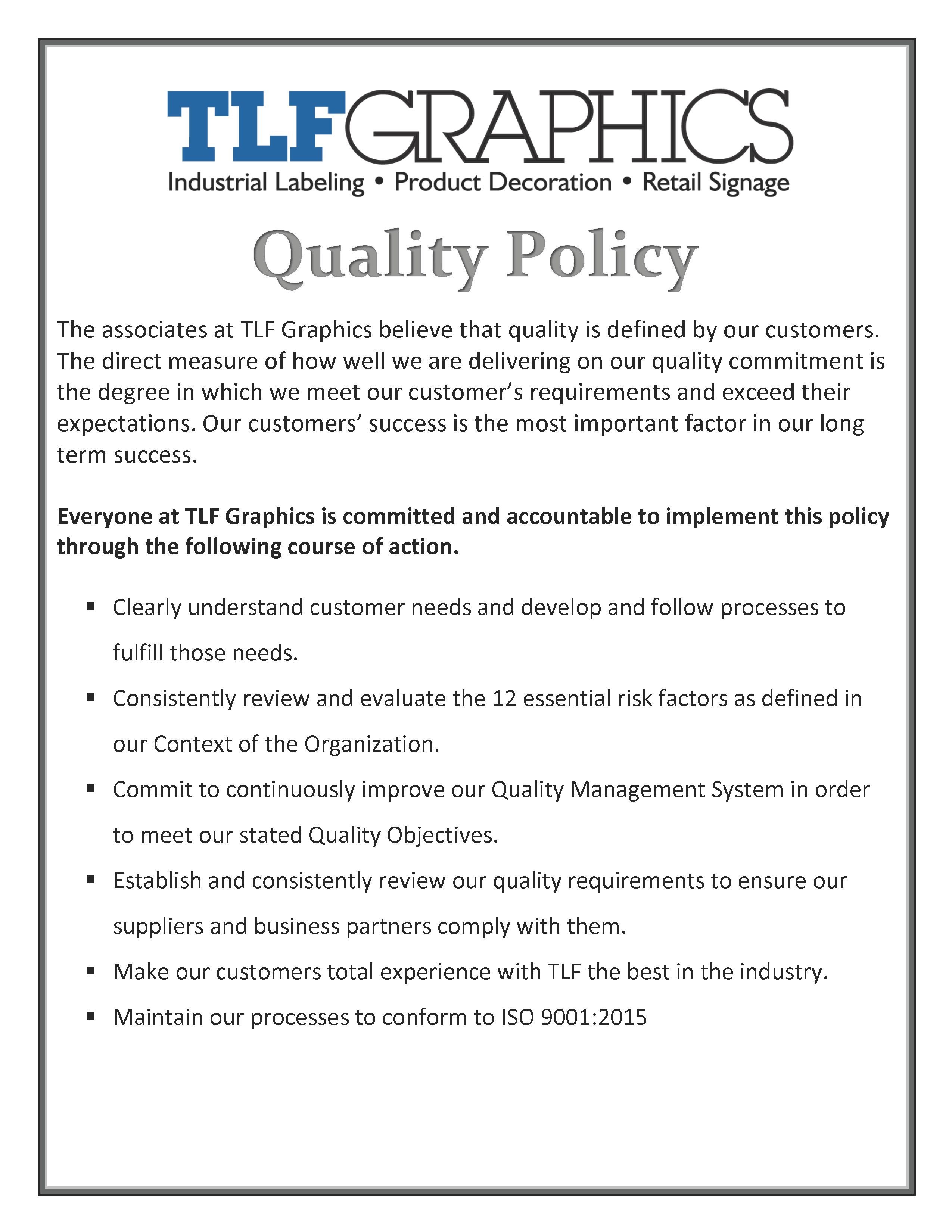 Quality
TLF Graphics is an ISO 9001:2015 certified company.
Our credentials speak for themselves. Employing a rigorous Quality Management System(QMS), we continuously satisfy audits of some of the largest manufacturers in the US and worldwide.
Lean Manufacturing
Reducing waste… improving delivery times.
TLF Graphics adopted the Lean Manufacturing model in 2007 to reduce waste and improve product delivery times. Never losing sight of the Lean Initiative, our goal is to increase the level of quality and maximize customer value.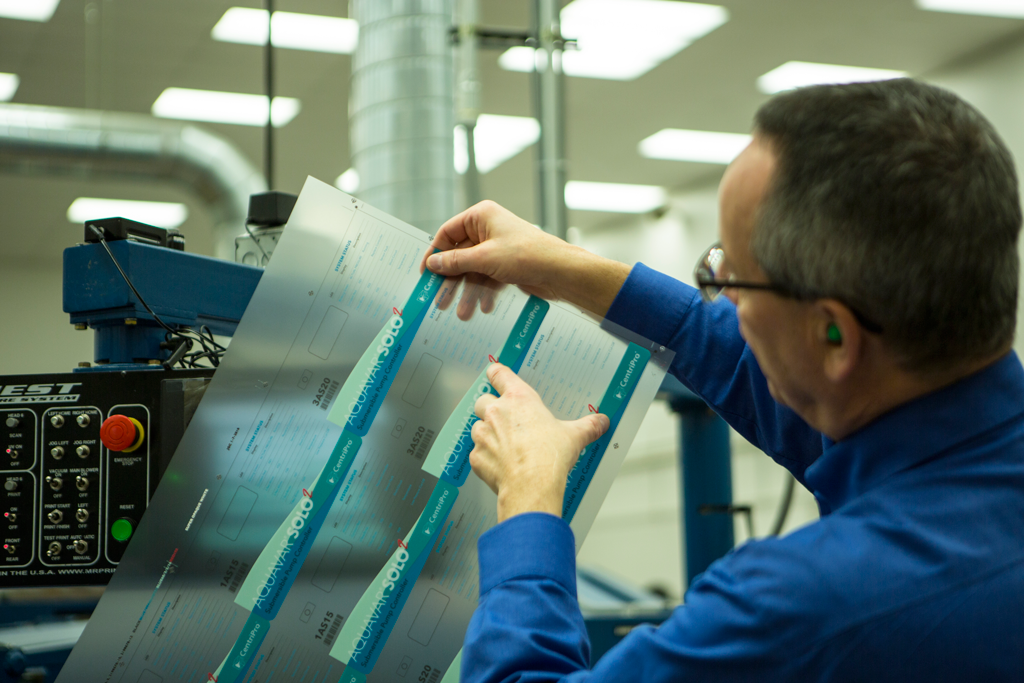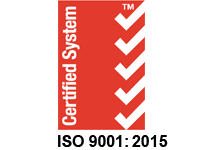 SO 9001 is the international standard that specifies requirements for a quality management system (QMS). Organizations use the standard to demonstrate the ability to consistently provide products and services that meet customer and regulatory requirements.
Community Support
TLF Graphics is proud to support
Local Schools and Education
Valued Suppliers
Our Suppliers Help Us Provide Quality.
We can't do it all ourselves. Just like our clients expect the best from us, we expect high quality and thorough knowledge from our trusted suppliers.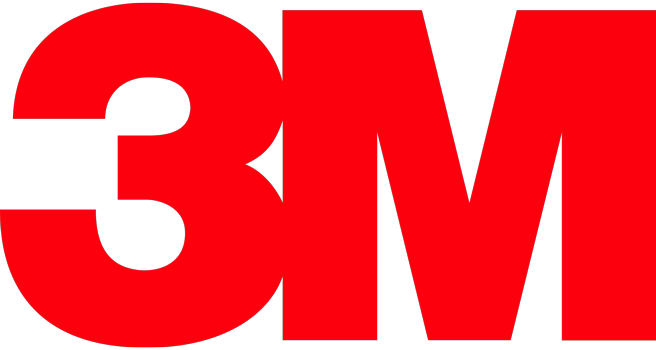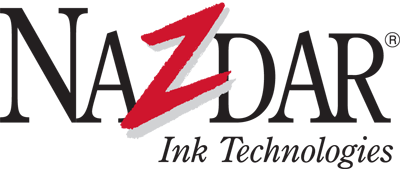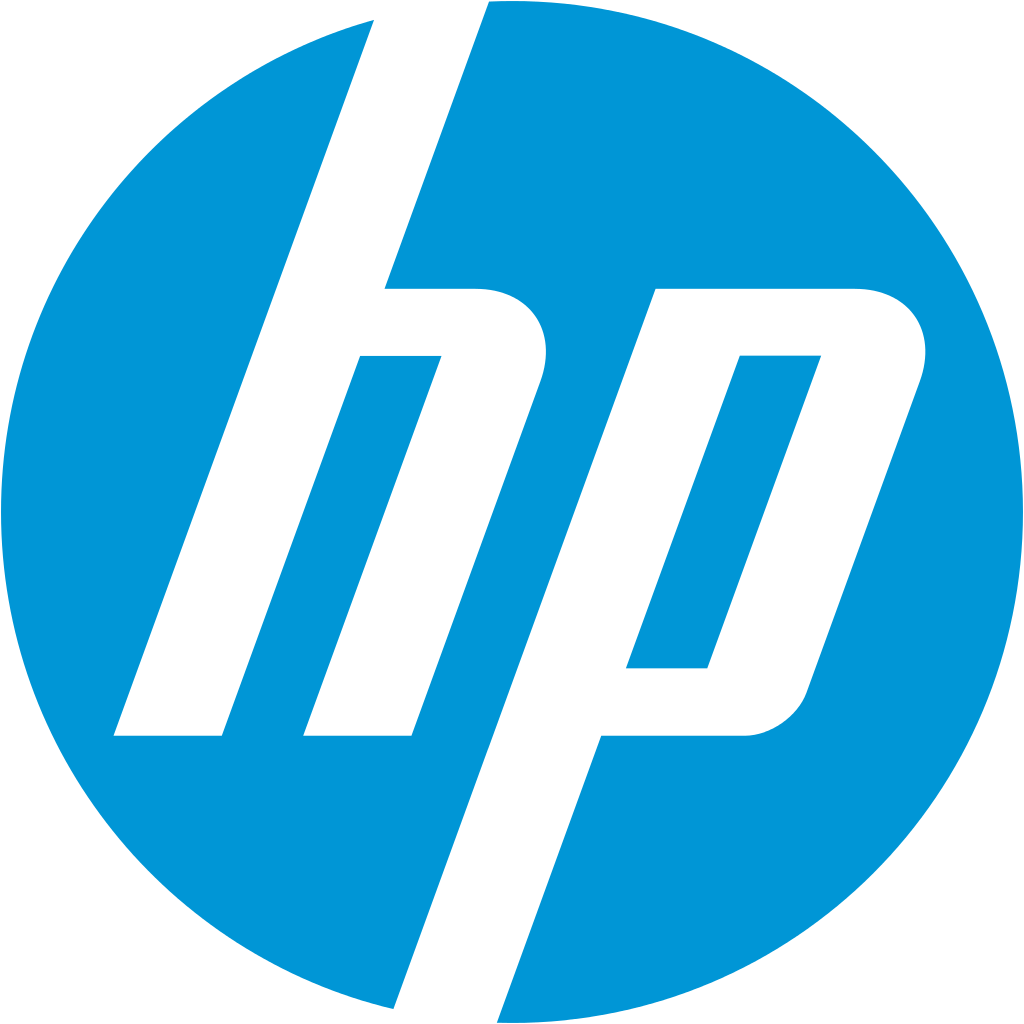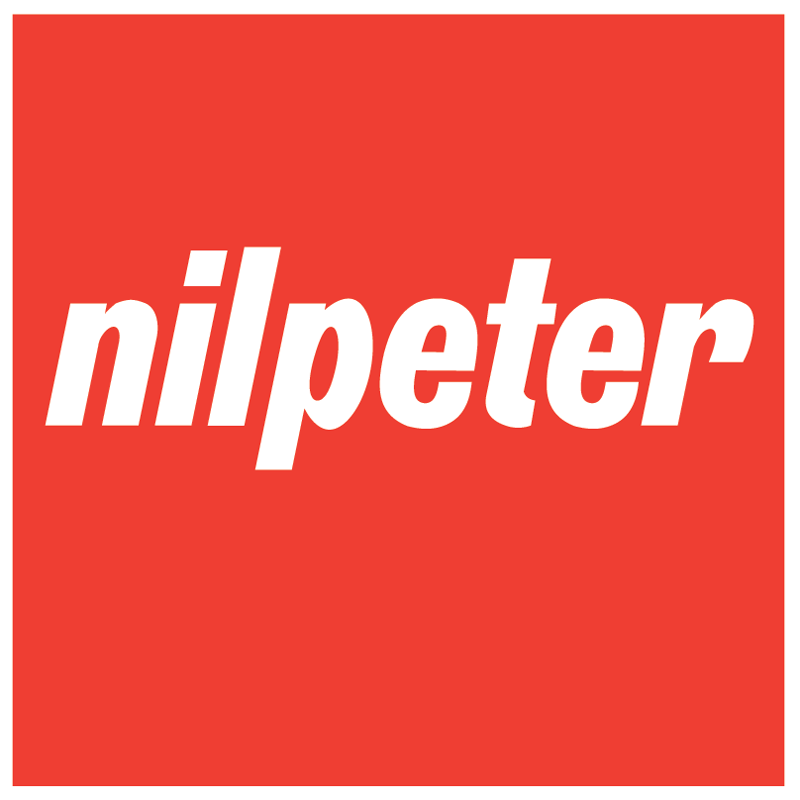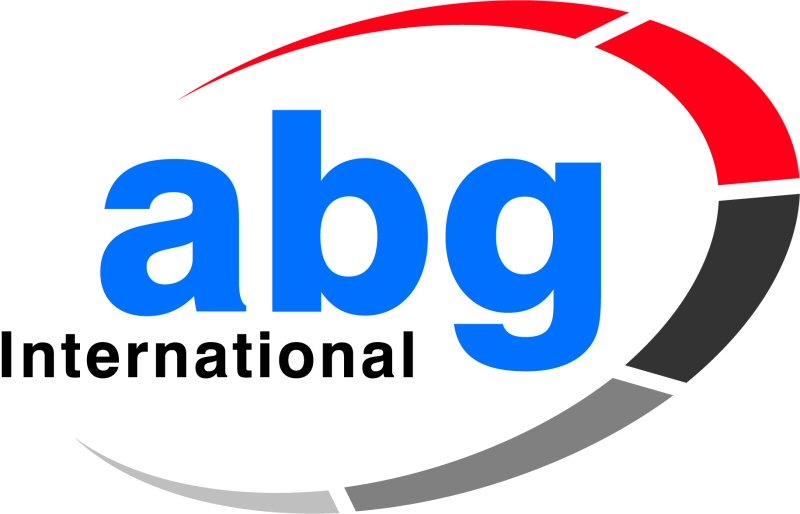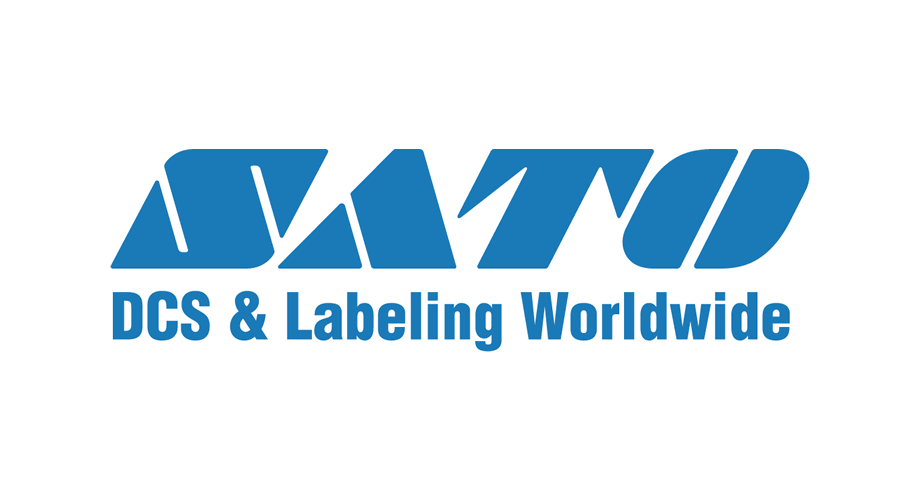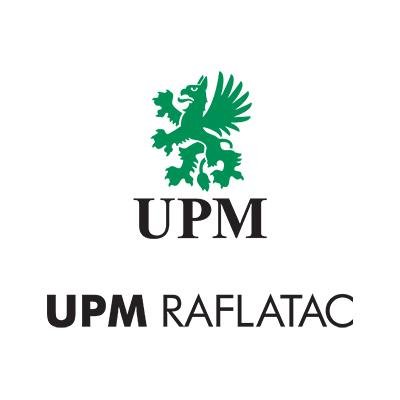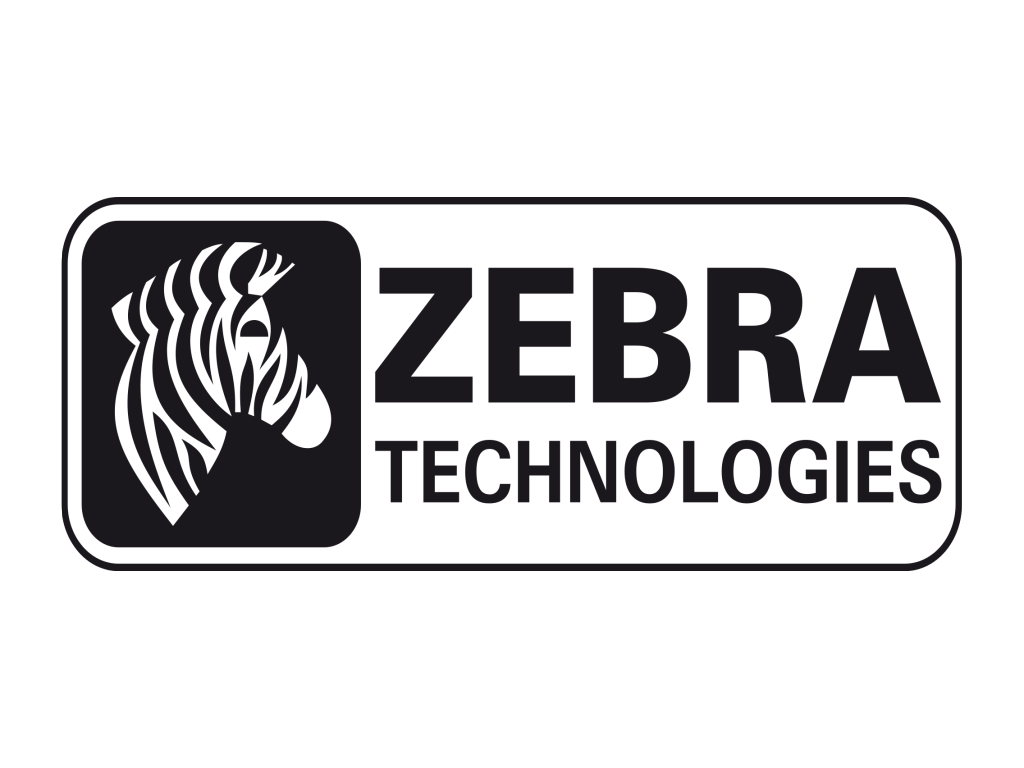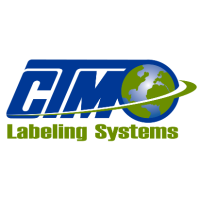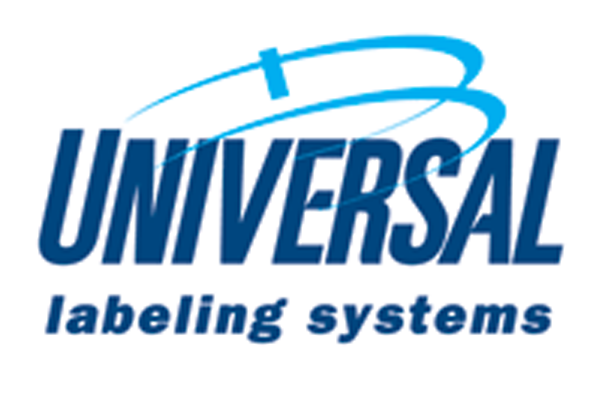 virtual tour
Our locations